Features :
Lightweight
Copper is the most durable conductive material
No ferrous content
Main type of shielding in the whole world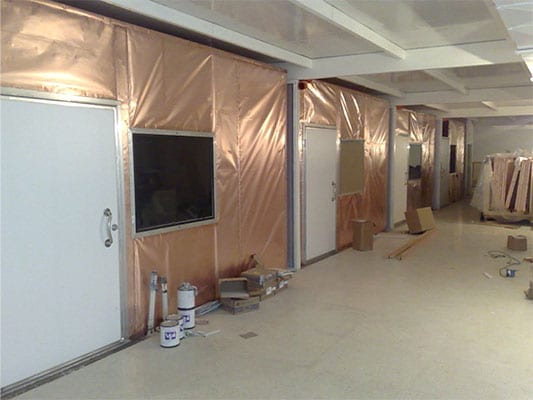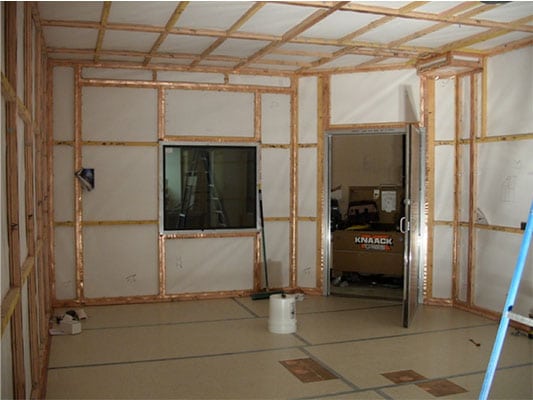 Installation :
Copper is NOT connected to parent wall. Around 50mm gap from wall.
Acoustic inserts can be added to inside of copper panels.
Wooden strips inside the cage for the interior finishes.
Finish ceiling is attached to wood frame of the RF shield.
RF floor is left such that finish flooring is applied directly, no sub-flooring needed.