Features :
Very solid, good for areas where people/things may 'bump' into it
Wood core with metal on both sides. Usually made with galvanized steel however can be done with copper or aluminum.
Thicker steel can slightly improve magnetic containment and provide some emi protection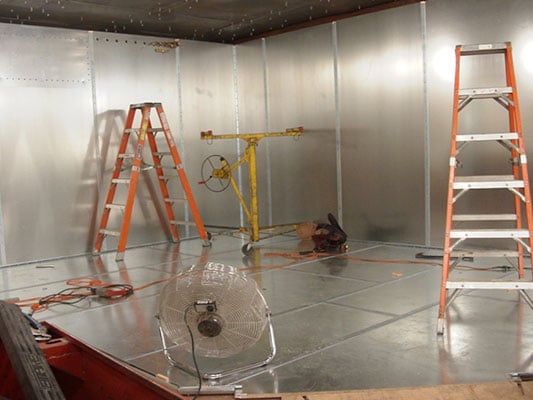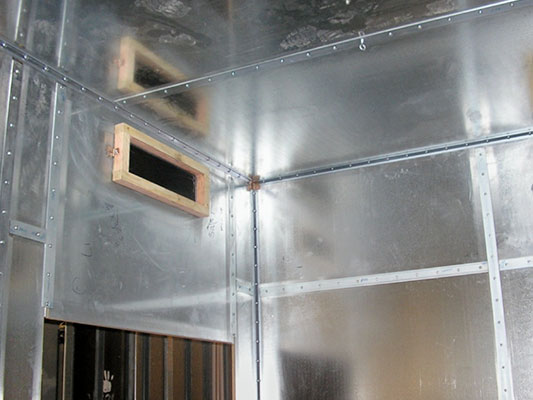 Installation :
S81 is NOT connected to parent wall. 50mm gap from wall.
Acoustic inserts can be added within the interior framing.
Furring track at top/bottom of wall to attach furring.
Finish ceiling is attached to RF panel.
RF floor is left such that finish flooring is applied directly, no sub-flooring needed.